Social security agency in France ensures compliance and delivers a seamless user experience with secure APIs.
500 billion euros
collected annually from 10 million contributors
Millions of users
connected to the CESU platform
ACOSS
Providing APIs boosts the image of ACOSS and positions us clearly as a service provider, providing a seamless user experience.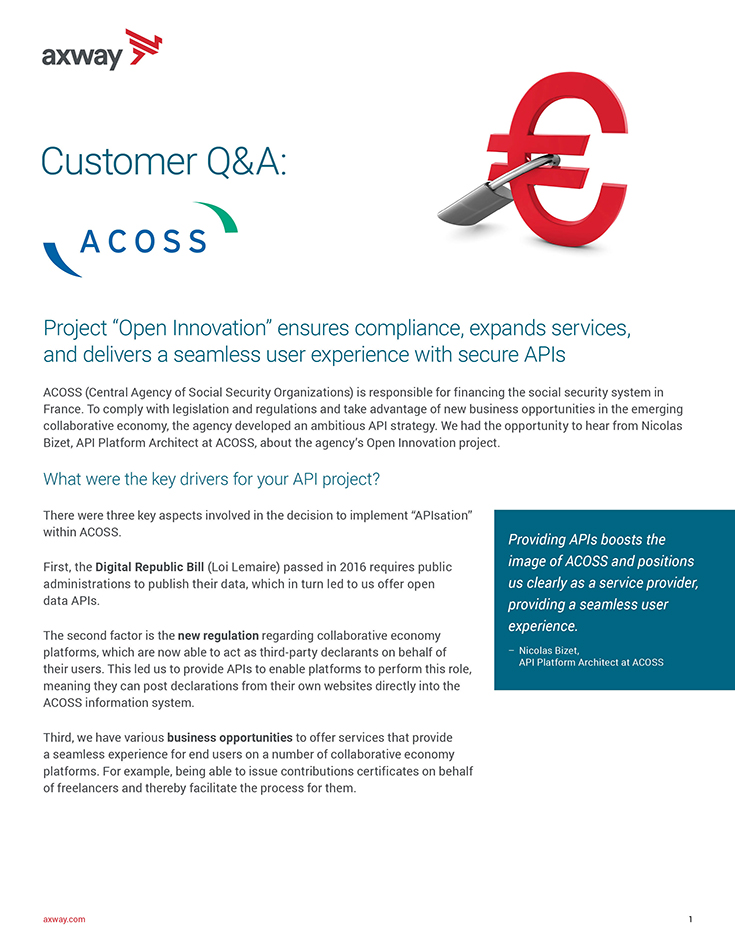 Do you have a story to tell about how you securely connect systems, apps, and people in ways that let you expand the reach of your enterprise to empower your business?